ASIA PACIFIC, 7 MAC 2022 : Amazon Web Services (AWS) signed a new Cloud Framework Agreement (CFA) with the Malaysian government, together with local IT provider and AWS partner, Radmik Solutions, to help accelerate cloud adoption in the public sector and help agencies save costs, boost digital skills, and drive innovation.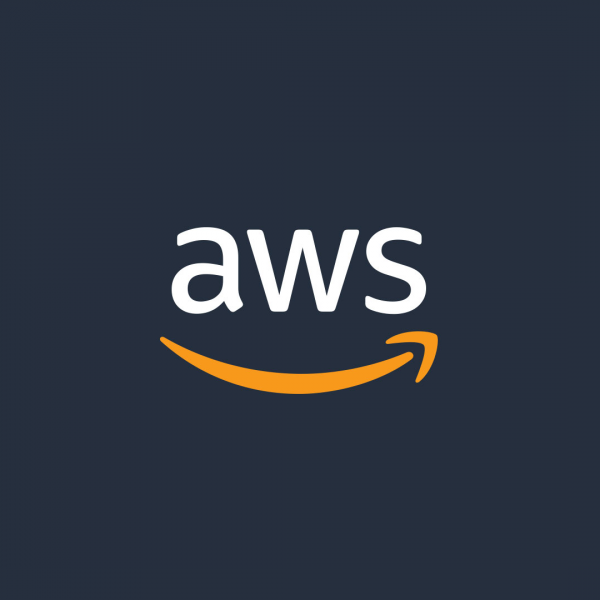 The CFA enables Radmik Solutions, an IT systems integrator and technology service provider in Malaysia, and now an AWS Managed Service Provider, to provide consulting and technology services to government agencies and contribute towards the growth of Malaysia's digital economy.
"Aligning to Malaysia's MyDigital initiative, the Government has published a 'Cloud First Policy' circular to provide guidelines for adopting cloud computing technology in the implementation of ICT projects to further improve public service delivery," said Malaysian Administrative Modernisation and Management Planning Unit (MAMPU) Principal Assistant Director, Adi Azlan.
AWS is the first international cloud service provider to have concluded and signed a CFA with the Malaysian government, as part of our long-term commitment to supporting Malaysia's digital transformation.
Smoothing The Path
The CFA removes the administrative overhead for individual agencies and departments through favourable, pre-negotiated contract terms and conditions, which streamlines the cloud adoption process for government agencies and helps them save costs as a result of the economies of scale achieved from the aggregated procurement.
Malaysia's government agencies and departments can now access AWS Cloud services through a streamlined procurement model to drive innovation and digitise government services for citizens.
They too now have a consistent approach to access and use all AWS services in any of AWS's 84 Availability Zones spanning 26 geographic regions around the world, without having to negotiate separate contract terms. They will be able to leverage the breadth and depth of more than 200 fully-featured AWS Cloud services, including AWS's industry-leading security capabilities, world-class global infrastructure, and the most comprehensive security and compliance controls validated by third-party.
The AWS services offered include AWS Enterprise Support to provide close guidance and best practices, and AWS Professional Services for agencies that need to obtain more guidance on complex projects.
Driving Local Economic Growth
The agreement is part of AWS's ongoing commitment to support the Malaysian government's Digital Economy Blueprint, which is the country's roadmap towards becoming a regional leader in the digital economy.
Commenting on the agreement, AWS' managing director of worldwide public sector for Asean, Eric Conrad said that AWS is excited to support the Malaysia government, in collaboration with AWS Partner Radmik Solutions, to help build the digital future of the country.
"This CFA will make it easier for government agencies to procure AWS services, and enable them to use the cloud to rapidly experiment at a lower cost and with increased flexibility. It will pave the way for an accelerated cloud adoption journey in Malaysia by removing barriers in government technology procurement, allowing government agencies to focus their time and resources on their core mission of improving citizen services."
Some of AWS' customers in Malaysia include public sector organisations such as the Ministry of Higher Education, Smart Selangor Delivery Unit under the Selangor State government, as well as Petronas and startups like Storehub.
The Department of Polytechnic and Community College Education at the Malaysia's Ministry of Higher Education also uses AWS to reduce downtime in delivering education services on its cloud-based learning management system, the Curriculum Information Document Online System (CIDOS), which is now the largest integrated cloud-based education platform in Malaysia's public sector, delivering a full-year of academic curriculum online for over 110,000 students and 7,000 lecturers across 36 polytechnics.
Building A Digitally-Trained Workforce 
A research report by AlphaBeta found that 149 million workers in Asia Pacific apply some form of digital skills in their jobs today. However, the need for advanced cloud computing and data skills in the region is expected to increase five-fold by 2025. Digital skills training will be key to accelerating innovation in Malaysia.
To help accelerate innovation with the Malaysian Government, AWS will provide training support for selected federal government employees via on-demand digital courses, facilitated training events, and instructor-led classroom training. These initiatives aim to help government employees develop the skills and expertise needed to implement cloud technologies at scale, make better data-driven business decisions, and innovate new services to drive improved outcomes for citizens.
This training support is part of AWS's broader commitment to help develop a digitally-trained workforce to power Malaysia's digital economy.
Earlier this year AWS launched the re/Start programme here in Malaysia through free cloud computing courses offered by UNITAR International University.
AWS's work in Malaysia represents their long-term commitment to support the Malaysia government as it forges ahead in its digital transformation journey.
Source : New Straits Times