Consolidating all data from the Smart Selangor initiatives is the Selangor Intelligence Operations Centre (SSOC).
The SSOC is a state-of-the-art Situational Awareness, Operational Intelligence & Analytical Dashboard Integrated System and the best-of-breed integrated solutions capable of consuming numerous varieties of machine data to service a broad range of use cases.
The system displays data to a structured visualization on the dashboard for quick analysis and response.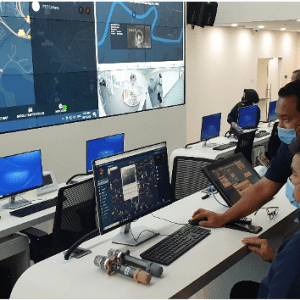 The SSOC C5i holistic smart operations centre provide access to key stakeholders from the Selangor State to a:
Centralised monitoring of disaster incidents
Consolidated display of live analytics data from Smart Selangor applications