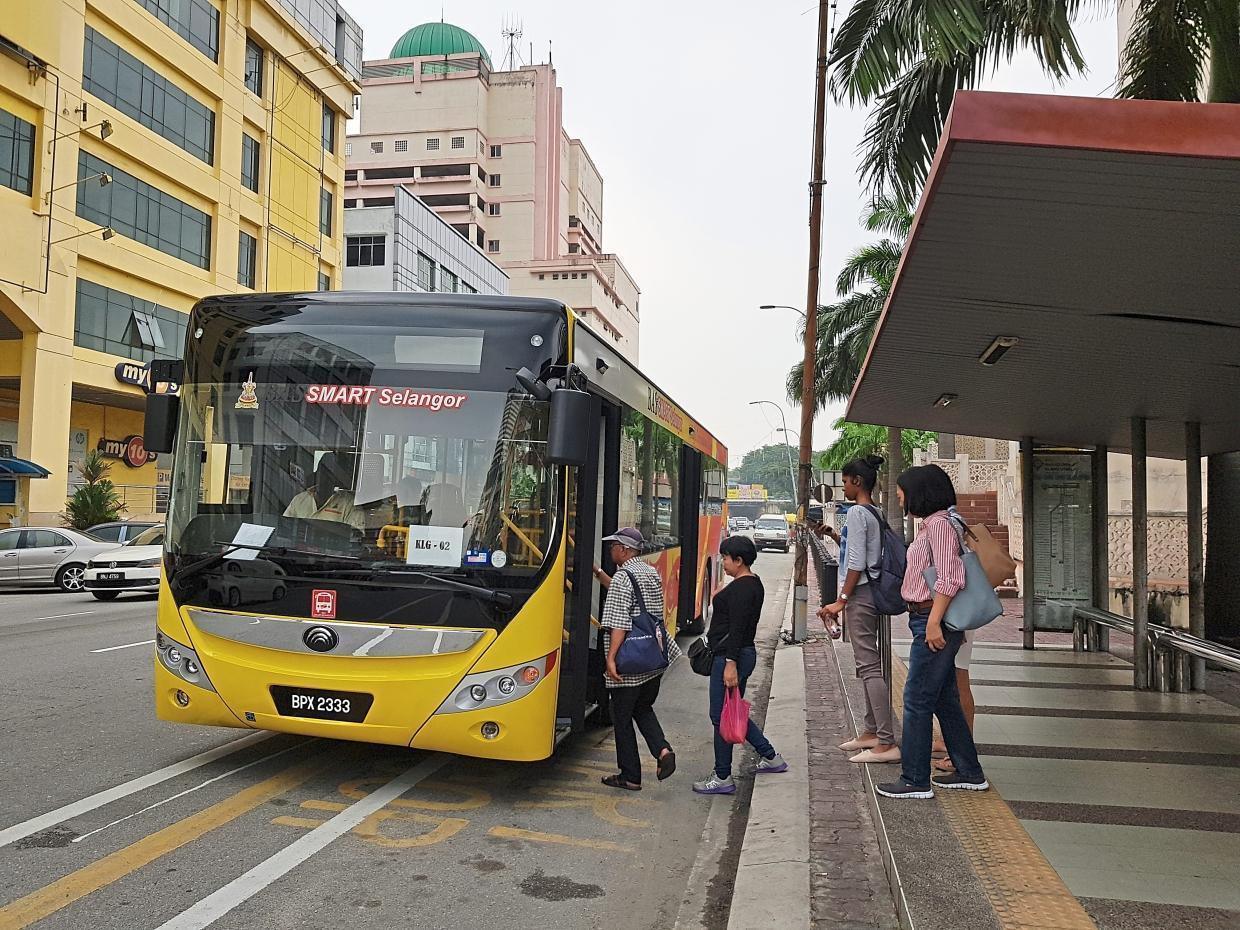 RIDERSHIP for the Smart Selangor free bus service on two routes in Klang has seen a tremendous increase and commuters have expressed satisfaction with the service.
Klang Municipal Council's (MPK) Town Planning Department director Zailani Panot said ridership on the KLG1 route had surpassed the one-million mark while KLG2 had crossed the half-million mark.
Zailani says MPK's objective is to enable more Klang folk to gain access to the free bus service.
KLG1, the first free bus service that began in 2016, covers 15.6km from Jalan Batu Tiga Lama to Jalan Pos Baru with 23 stops.
KLG2, which began last year, covers 12.3km from Jalan Batu Tiga Lama to Jalan Meru, with 18 stops.
Zailani said the council's objective was to enable more Klang folk to gain access to the free service.
"The Town Planning Department's public transport unit sees the free bus service as a catalyst to revive certain commercial areas and I think it will allow senior citizens to be more mobile and active.
"Both routes are seeing a strong growth in ridership. Up to last year, KLG1 saw 1,239,779 passengers while KLG2 saw 539,709 riders. Due to the ridership increase on both routes, the department's public transport unit added another line on Aug 1 that covers the Klang Sentral-Meru-Kapar route, " he added.
Zailani attributed the increase in ridership to aggressive promotions and the Selangor Intelligent Transport System (SITS) app, that allows users to identify the nearest bus stop as well as check the estimated time of arrival of the next bus and schedule.
"Other than the SITS app, free WiFi and CCTV cameras on the Smart Selangor bus for safety provide commuters with a good experience, " he said.
MPK's Town Planning Department's public transport unit urban planner Norhayati Mohd Ladzim said much effort was made in deciding the bus stops to enable easier access for commuters.
"KLG1 goes past low-cost flats, Hospital Tengku Ampuan Rahimah and 11 schools while KLG2 passes nine schools.
"Our aim is to help students get free transport. It is also for housewives going to the market and senior citizens heading to the government hospital, " she said.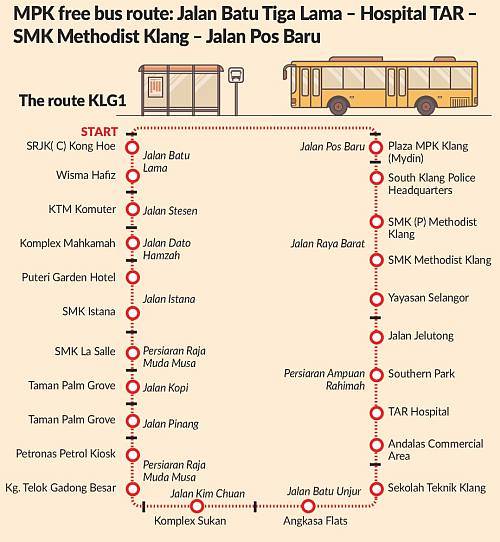 According to a Selangor Government officer, KLG1 is totally sponsored by the state and costs over RM1.25mil while for the KLG2 route, the state sponsors 50% with MPK forking out the balance.
Norhayati said most commuters were school students and senior citizens.
"According to our census, students from SMK Methodist (ACS), SMK(P) Methodists, SMK Tengku Ampuan Rahimah, the B40 group from Seri Angkasa Flats and senior citizens who commute to Tengku Ampuan Rahimah Hospital, Meru wholesale market and utility companies along Jalan Meru, make up the highest number of users, " she said.
SMK Methodist (ACS) student Haziq Izwan Azri, 14, said he found it convenient to use the free bus to go to Masjid DiRaja Klang for Friday prayers as the bus leaves from outside the school gate.
Shahrul Syawal Shahrudin, 14, who lives at Jalan Istana, said he took the bus daily to SMK Methodist (ACS) and back and was able to save his pocket money to buy revision books.
Senior citizen Ah Meng, 64, said the free bus was reliable and he used it to get to the hospital as well as the Klang Parade shopping centre at Jalan Meru.