SHAH ALAM, 7 MAR 2022 : Technology is increasingly becoming an indispensable part of life, especially as more people access online government services and make digital payments.
Epayments for parking fees, utility bills, local taxes, licences and fines have saved many people from waiting in line.
In Selangor, after March 31, paper coupons will be phased out as all parking payment transactions in the state will go fully digital.
From that point on, parking fee payments will be made via the Smart Selangor Parking (SSP) app, using ecoupons.
When such changes are implemented, teething problems are bound to occur.
Senior citizens and those less tech savvy may have trouble adjusting to this technology and payment method after being used to receiving and paying bills physically.
In order to better serve Selangor citizens through digital technology, there needs to be clear communication between the local authorities and private sector industry players.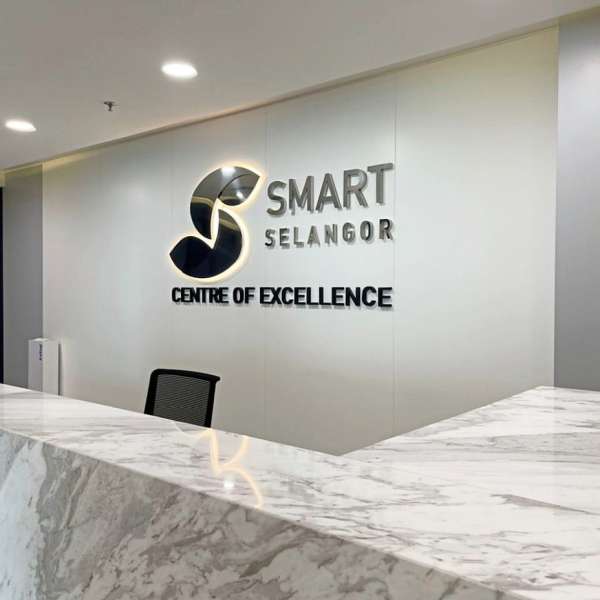 Private sector domain
From a practicality standpoint, it was usually a challenge for the government since technology was the domain of the private sector, said Smart Selangor Delivery Unit (SSDU) managing director Dr Fahmi Ngah.
With much being said about how digital technology can help governments provide transparency and better services, StarMetro caught up with Fahmi to get up to speed on why it is important to have collaborative efforts between the public and private sectors in adopting digital technology.
Citing the SSP app as an example, Fahmi said it was important to understand the technology itself and modes of delivery.
"We need to understand the application of technology in the sphere of government operations, which are rather set (in its ways) in terms of standard operating procedures (SOP), such as handling the flood of traffic management between specific agencies.
"The different parties – from the private sector to local councils – need to speak to each other and not operate in silos," he said.
The eservices initiatives of Shah Alam City Council (MBSA) enable the public to obtain council services more efficiently and quickly from various apps that allow them to pay for compounds, lodge complaints as well as apply for business licence.
"To be fair, we have seen some successes, for example, in urban local councils, where the services are much better than district councils.
"But this does not mean that the citizens will be happy from the state's perspective, because then we will have inequitable government services.
"There are more advanced technologies in cities than in districts, so we need to ask where is the equitability in terms of service delivery," he said.
One super app
As the world moves towards convergence, Fahmi said it was imperative to look at digital technology from a procurement standpoint, such as the rationale of building 12 apps for 12 services rather than having just one.
"There are many cost benefits and advantages of relying on one app rather than many.
"This is the advantage of talking about 'smart' technology and delivering services at the state level, and its implementation.
"Take one application for the entire state, like SSP; wherever you are in the state, people can use just one app.
"And people in general are happier with using just one app," he added.
Will there be a "super app" for everything in Selangor?
Fahmi said the plan was to integrate more services into the existing Smart Selangor Delivery Unit's (SSDU) Citizen E-Payment (CEPat) app, which bundles a suite of eight government services and currently has 50,000 users.
The CEPat app enables users to pay their assessment tax and top up using ewallets, online banking platforms and convenience stores.
"By the end of the year, we should have two more citizen services on the app – one for household recycling and the other for ebike and electric motorcycle rentals.
"As a platform for government services at various levels – state or local councils – this is going to be it and people can choose online banking or ewallets to pay for the services," he said.
Fahmi revealed that there would also be an app feature to access urgent information, for example, in the event of a flood.
He said people would need to know where to get information on warnings of potential floods and where to go and who to call.
"It is easier for people to accept one SOS platform for Selangor. That is where development will take place.
"By building a super app, it gives me a different dimension on the use of SSP.
"It is not only about being a channel for digital payments, but also as a means to relay information to the public.
"We also need a feedback loop feature. For example, when I was at the government command centre in Taman Sri Muda, Shah Alam during last December's floods, we received calls from residents at night, asking for two things – candles and power banks.
"If the app can be that medium of communication, then we can allocate resources and meet people's needs better," he said.
Fahmi said in terms of guidance for selection of technology, it was something the state government needed to work on, making it sensible to have collaborations with the private sector.
"Governments are good in an authoritative way, whereas the private sector is better at the democratic way.
"The best solution is to meet in the middle and relook at ways to acquire digital technology in an affordable manner and have a solution quickly," he said.
Selangor govt's view
State local government, public transport and new village development committee chairman Ng Sze Han said it was important to assess the public's new demands and how to use technology to match them.
"For example, in developed nations like South Korea, they have buildings that can talk to the public, but we (Malaysians) need to ask ourselves, do we need this sophisticated technology in our life? Does it suit the lifestyle of Malaysians?
"Should we focus on (reducing) traffic congestion instead?
"We need to think about that because in Selangor, our direction is to become a smart state by 2025.
"We need to look at how technology can make our lives better and more efficient," Ng told StarMetro.
He said a few local councils in Selangor such as MBSA, Petaling Jaya City Council (MBPJ) and Subang Jaya City Council (MBSJ) have set up their own command centres that were connected to the Smart Selangor operations centre.
"The key focus here is to share data and information in order for us to have better responses for the benefit of the public," he added.
Residents' feedback
MyPJ chairman Jeffrey Phang, who helms a coalition of Petaling Jaya residents associations, said embracing digitalisation by local governments was inevitable in order to provide better services to residents and stakeholders.
He said while digitalisation might have eased various processes such as licence renewals and payments, it was still lacking when it came to handling complaints.
"Unfortunately, most digitalisation projects provide no detailed updates to the user because the SOP for service delivery is not provided by the local authorities.
"So, there is no clear indication when a particular complaint is addressed.
"The state government should provide guidelines for local councils to have written SOP for all types of complaints, and there should be a set time frame for the discharge of each service," he said, adding that the current standard of digitalisation at local government level was far behind the private sector.
"Service delivery excellence of a local council should not be based on international awards received but on residents' feedback at the closure of every complaint," he said.
Phang said usage of social media groups such as WhatsApp and Facebook was not practical and ineffective.
"While the interface is familiar to many users, and users are 'happy' with the fast acknowledgement of their complaints by members in the group, who also include people from the authorities, it does not incorporate workflow," he added.
SS7 Residents Association committee member Esham Salam said many resident representatives would join a chat group with area councillors, local council supervisors and non-governmental organisations servicing their areas, with the intention of improving communication between its members.
However, he said the issues highlighted on this platform would not be addressed until a formal complaint was made.
"It seems the authorities wait for the residents to lodge a formal complaint via a digital platform before addressing the issues," said Esham.
The authorities, he said, should be more proactive in addressing and solving complaints.
"Digitalisation should complement the existing system, and platforms such as social media help in terms of communication between the people and the authorities," he added.
Putrajaya Activity Centre for the Elderly (Pawe) chairman Zainal Abidin Yahya said it had been pushing for its 300 members to learn basic computer skills and gain digital literacy.
The centre, he said, has been working with higher education institutions in the past two years to teach its members, via face-to-face sessions before the Covid-19 pandemic and later, through online sessions.
However, he said only about 100 people would participate.
"Most of them have smartphones but are hesitant to use them for anything other than social media.
"They fear being victims of scams. Some also have language difficulties, especially in reading English.
"Overall, many seniors are not ready or interested to learn as they find it difficult.
"It is a bigger challenge for those with poor socio-economic backgrounds," he added.
Nevertheless, Zainal said it would continue to stress to its members the importance of moving forward with the times.
Source: The Star